shelleygiant
Ballboy





Number of posts

: 99


Location

: Sunny Shelley


Registration date :

2011-11-29


Subject: Re: Saints chat Thu Mar 08, 2012 1:23 pm

---

It looks to me like his arm is touching the line, so as far as i'm concerned

NO TRY
penninegiant
GB Player





Number of posts

: 1726


Location

: locked in the cellar ......................HeeeeeELP!!!!!


Registration date :

2008-02-25


Subject: Re: Saints chat Thu Mar 08, 2012 1:26 pm

---

and obviously Bentham could have seen that from where he is !

Thats why I say that having cameras in place at only two out of the seven games isnt a level playing field (pardon the pun!)
shelleygiant
Ballboy





Number of posts

: 99


Location

: Sunny Shelley


Registration date :

2011-11-29


Subject: Re: Saints chat Thu Mar 08, 2012 3:20 pm

---

penninegiant wrote:

and obviously Bentham could have seen that from where he is !

Thats why I say that having cameras in place at only two out of the seven games isnt a level playing field (pardon the pun!)

Totally agree with you, if the game had been on Sky though I doubt whether the try would have stood, plus to be fair to Bentham the refs assistants are usually worse than useless.

As for Mr Bentham what he sees and doesn't see is another matter, he didn't see Kev Brown being dragged back by his throat on Sunday even though it was under his nose, fair credit to the touch judge though, he flagged and came on to tell Mr Magoo about the incident and we got a pen.
Jools
Junior Academy Player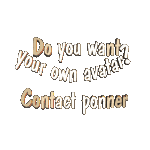 Number of posts

: 196


Location

: Linthwaite


Registration date :

2011-06-16


Subject: Re: Saints chat Mon Mar 12, 2012 10:58 pm

---

ponner wrote:

Jools wrote:

There was a photo in the st Helen's star of gaskells try- it certainly looked like the ball was down BEFORE the line and so a try. It didn't look like the photo was taken a second after where he may have dragged it back over either cause his body was still in the air.
Poor poor defence -if in doubt get rid- Eden should have been watching and shouted to leroy when gaskell came in.
After seeing the replay the pass from grix to George looked fine- but our first try should have been chalked off as wardle ran across in front of Bruno as he passed to George.
Just for a change lady luck was on our side!!!

Looks like it was a try after all from that image.


The first of our tries was fine though as Wardle never made contact with anyone.

Dont need to make contact wardle crossed in front as the pass was made - try chalked off at Leeds for same.