Meltham Giant
Moderator





Number of posts

: 1348


Location

: Meltham hence the name MELTHAM GIANT!!!


Registration date :

2008-09-20


Subject: 3-2-1 v Saints Sat Aug 13, 2011 12:43 am

---

Your votes please

--------------------------------------------------------------------------------
Jools
Junior Academy Player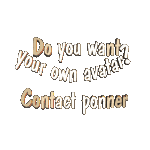 Number of posts

: 196


Location

: Linthwaite


Registration date :

2011-06-16


Subject: Re: 3-2-1 v Saints Mon Aug 15, 2011 8:56 am

---

3. Grix- yes LMS ran over him to score but would Brett have stopped a prop going at that speed- he never should have got that far!!! Took some difficult kicks und
2. Eorl- that hit was awesome! "where am I?"
1. Robbo- tackled hard all game, the new dad did good!
joek
Senior Academy Player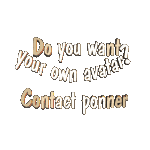 Number of posts

: 256


Registration date :

2009-01-25


Subject: Re: 3-2-1 v Saints Tue Aug 16, 2011 6:11 pm

---
Meltham Giant
Moderator





Number of posts

: 1348


Location

: Meltham hence the name MELTHAM GIANT!!!


Registration date :

2008-09-20


Subject: Re: 3-2-1 v Saints Fri Aug 19, 2011 12:55 am

---

Votes close at 7pm!



--------------------------------------------------------------------------------
Meltham Giant
Moderator





Number of posts

: 1348


Location

: Meltham hence the name MELTHAM GIANT!!!


Registration date :

2008-09-20


Subject: Re: 3-2-1 v Saints Fri Aug 19, 2011 11:07 pm

---

RESULTS.......

3- Luke Robinson

2- Eorl Crabtree & Scott Grix

1- Kevin Brown

--------------------------------------------------------------------------------
Sponsored content

Subject: Re: 3-2-1 v Saints

---