DYSON28
Senior Academy Player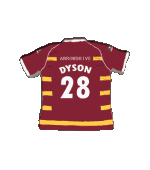 Number of posts

: 258


Location

: Huddersfield


Registration date :

2009-02-15


Subject: 3-2-1 Vs Hull FC Tue Jul 09, 2013 11:48 am

---

Seems a bit quiet on here after a win? Was that because it wasn't as comfortable as hoped? i thought some individual players had a storming game so i will start the 3-2-1

3- Ferguson, definately made an impact when he was not on the pitch. Both defence and attack i thought was brilliant.

2 - Brough, Chased down everything and made sure the Giants came out on top

1 - Ta'ai, playing some good rugby now the sun has joined us as it was put on Sunday he must be "solar powered" deserved his try which looks like it has been coming the past few weeks
cabrita
Ballboy





Number of posts

: 98


Location

: California


Registration date :

2010-09-24


Subject: Re: 3-2-1 Vs Hull FC Tue Jul 09, 2013 2:46 pm

---

DYSON28 wrote:

3- Ferguson, definitely made an impact when he was not on the pitch. Both defence and attack i thought was brilliant.

NOT on the pitch? A typo or a sarcastic dig?

 

I only get to see the highlights online, but even in that limited amount of time he looked to make an impact.
DYSON28
Senior Academy Player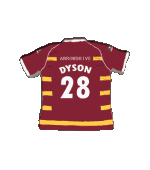 Number of posts

: 258


Location

: Huddersfield


Registration date :

2009-02-15


Subject: Re: 3-2-1 Vs Hull FC Tue Jul 09, 2013 6:21 pm

---

oops hahaha . yea he came off for a bit not sure how many minutes he played in the end but he deffo was putting in a big game! point to prove mayb? The point i was trying to make was you could see the difference when he wasn't on the pitch :p
Meltham Giant
Moderator





Number of posts

: 1348


Location

: Meltham hence the name MELTHAM GIANT!!!


Registration date :

2008-09-20


Subject: Re: 3-2-1 Vs Hull FC Tue Jul 23, 2013 9:11 pm

---

RESULTS

Thanks Dyson28 for voting!

3- Dale Ferguson
2- Danny Brough
1- Ukuma Ta'ai

--------------------------------------------------------------------------------
Sponsored content

Subject: Re: 3-2-1 Vs Hull FC

---